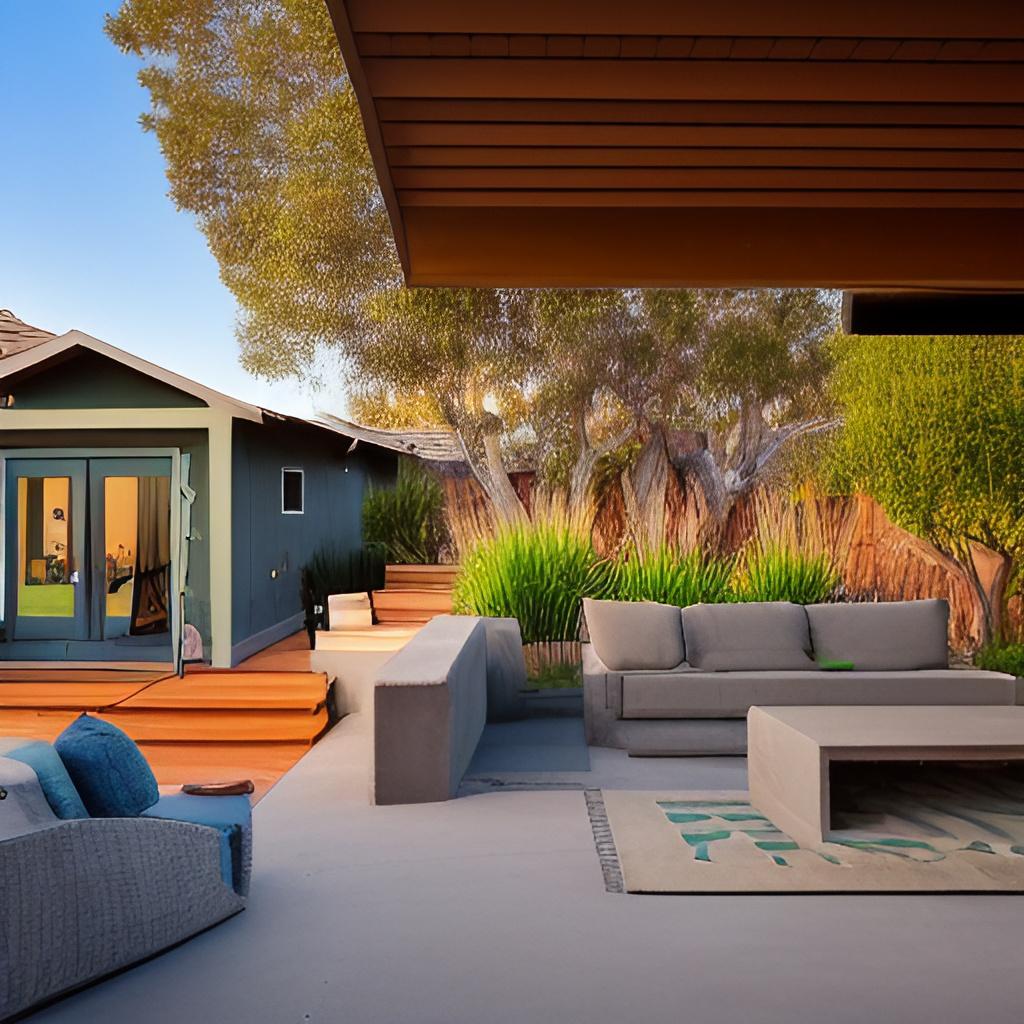 Accessory Dwelling Units: The New Trend for Retirees?
If you're a retiree or nearing retirement, you may be considering downsizing from your current home. But what if there was a way to downsize without giving up all the extra space you've come to enjoy? Enter the accessory dwelling unit (ADU). An ADU is a secondary living space on your property that can be used as a rental unit, or a guest house, increasingly popular as baby boomers look for ways to downsize without sacrificing their quality of life or neighbors they know. Here are just a few of the many benefits of an ADU.
Extra Income Potential
One of the biggest benefits of an ADU is that it can provide you with extra income in retirement. If you choose to rent out your ADU, you can use the rental income to help cover the costs of your mortgage, property taxes, and other living expenses. And because ADUs are usually much smaller than a traditional home, they tend to be more affordable for renters, which means you may be able to charge a premium price for your rental unit.
More Space for Guests or Family
Do you love having friends and family come to visit but hate feeling like you're always cramped for space, Does a adult child or parent need a place to live? An ADU can provide you with the perfect solution. Having an extra bedroom and bathroom on your property will give your guests a place to stay without feeling like they're imposing on your personal space. And because an ADU is its own separate living space, you'll never have to worry about running out of hot water or having too many people in your house at once.
A Place to Age in Place
As we age, it becomes more difficult to maintain a large home. An ADU can provide retirees with a smaller living space that is easier to take care of while still allowing them to age in the neighborhood they love, keep the same Doctors, churches, and neighbors. And if you eventually need long-term care assistance, having an ADU can give you the option of having a caregiver live on your property so that you can remain in your own home for as long as possible.
Whether you're looking for extra income in retirement or just want a place for your guests or family to stay, an accessory dwelling unit (ADU) may be the perfect solution for you. With so many benefits, it's no wonder that ADUs are becoming increasingly popular among baby boomers who are downsizing in retirement.
Have Questions, Reach out to me for more information.
Carl me at (858) 526-3037
Carl Spiteri Branch Manager – Mortgage Advisor
NMLS id 286890
(858) 526-3037
carl.spiteri@benchmark.us
Benchmark Mortgage
Ark-La-Tex Financial Services, LLC NMLS id 2143
#retirement #retirementplanning #financialfreedom #investment #financialplanning #insurance #money #investing #lifeinsurance #finance #family #seniorliving #realestate #wealth #savings #seniorcare #financialadvisor #personalfinance #financialliteracy #health #business #retirementgoals #invest #entrepreneur #assistedliving #financialindependence #k #love #seniors #retirementcommunity